About
We provide counseling and integrative medicine for everyone regardless of ability to pay. We give people hope. We keep families together. We save lives.
Web Site www.samaritan-center.org
Success Story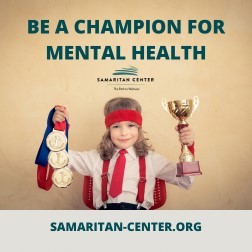 HOPE for HEROES
Serving those who serve and their families
HOPE for HEROES is a program to provide FREE counseling for military personnel and their family members who have unmet mental health needs as a result of service in Iraq or Afghanistan. Services are provided in one of our offices, in homes, churches, and other non-traditional settings for military families located in Williamson, Travis and Hays counties. Home services will be especially important for those who have mobility problems due to combat injuries.
There are an estimated 1,334 soldiers and families in the Texas Army National Guard and Texas Army Reserves in the Williamson, Travis and Hays County area. The American Psychological Association estimates that 30% of veterans returning from Iraq and Afghanistan are experiencing significant mental and behavioral health problems. Other sources estimate closer to 75%. These problems may include depression, post traumatic stress syndrome, substance abuse, and anxiety disorders along with relationship and family conflict.
Many of our military families cannot afford the high cost of counseling or are unaware of the severe impact combat stress can have on a family's functioning and overall health. Unaddressed problems can lead to divorce, family problems, substance abuse, and depression. Yet, these problems can be prevented with access to early intervention and treatment.
For more information call Nancy Blaich at 512-451-7337 ext. 112 or Michele Riggs at 512-633-HOPE (4673), 1-877-426-HOPE (4673), hopeforheroes@samaritan-center.org.