About
Ensure access to affordable sexual and reproductive health care; defend reproductive freedom, including abortion and contraception; and promote sex education and health equity.
Web Site www.plannedparenthood.org
Success Story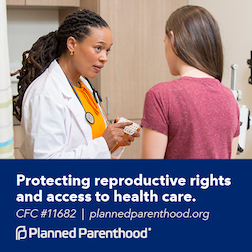 In a rapidly changing health care environment — especially for sexual and reproductive health — Planned Parenthood Federation of America (PPFA) is leveraging technology to help millions of people get reliable information and find the care they seek. For example:
- PPFA's flagship website, www.plannedparenthood.org, attracts nearly 200 million visits annually from people searching for accurate sexual and reproductive health information, including nearly 8,000 people who visit Planned Parenthood online every day seeking abortion.
- Our abortion service locator has received nearly 1.9 million visits since its launch in 2019, and 890,000 users have gone beyond identifying local health centers to learn more, including searching for procedure options and state restrictions. plannedparenthood.org/abortion-access
- Roo, is our artificial intelligence chatbot that provides young people with personalized, nonjudgmental answers to their sexual health questions, has held more than three million conversations since its launch in January 2019 . Roo can also connect users with a trained health educator via our Chat/Text program or help them find the nearest Planned Parenthood health center.
- The largest digital education program of its kind, PPFA's Chat/Text service fields approximately 15,000 conversations per month from young people seeking answers to their sexual health questions from trusted educators in real time. In addition to facilitating conversations in English and Spanish, Chat/Text links users to care — one in three conversations results in the booking of a health center appointment.