About
Northern Illinois Food Bank provides nutritious food and resources for our neighbors with dignity, equity and convenience through partnerships and innovation across 13 counties so that everyone in Northern Illinois can have the food they need to thrive.
Web Site www.solvehungertoday.org
Success Story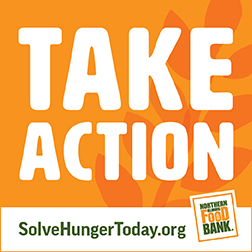 When Mandi's parents moved in with her during the fall of 2019, she had no idea that her entire family would soon be working, learning, and living from home.
Due to the COVID-19 pandemic, we've all experienced major changes. Staying at home has been essential to keeping our communities healthy – but with six people now living in her household, Mandi is facing extra pressure.
"Our expenditure has gone up, our space is little; we're trying to do a lot in a small house and [on] a budget," Mandi says. Like many families, Mandi's family is also facing job uncertainty.
"There is more stress at home because there is no job security," she shares.
But thanks to the Food Bank, some of that stress can be relieved for Mandi. She will be able to receive boxes of fresh produce, protein, and dairy products.
These groceries will help her two school-aged children stay focused on their e-learning and will also help keep her elderly parents healthy. She's grateful to be able to care for them during this time.
"We're still thankful that we are healthy, [and] that we are together," Mandi says.
During these tough times, our families and communities are better and stronger together. Thanks to the dedicated efforts of donors, volunteers, and community partners, the Food Bank can help fill the plates of many neighbors.
"I am so thankful. There are probably hundreds of people, if not thousands, working behind the scenes – organizing, packing food, donating – and the manufacturers, farmers, and growers. Whoever is involved – my heartfelt thanks," Mandi says. "Even in a pandemic, even in crisis, we are together."