About
Help us bring education, shelter and self-sufficiency to disabled individuals, poor handicapped children and underprivileged communities. We provide support to schools, group homes and extraordinary economic development projects, worldwide.
Web Site dreamsinaction.org
Email info@dreamsinaction.org
Success Story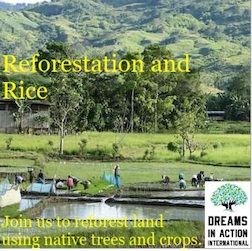 Dreams in Action instills confidence, resiliency, and knowledge in disabled individuals and underprivileged communities in the developing world.
In 2022, we built the SMMAK Water Refilling Station in Santa Cruz, Philippines. This project was two years coming -- the Philippines was especially hurt by the pandemic -- and kept a burning fire of hope in rural provinces.
Our team on the ground was invaluable in bringing this project to life. The water station will bring a sustainable income and grow the economy of Santa Cruz.