About
Devoted to rescuing children facing human trafficking and slavery; protecting exploited child laborers from carpet factories and apparel sheds in Asia; and offering youth development, counseling, rehabilitation and education to fight the cycle of poverty.
Web Site www.GoodWeave.org
Email info@goodweave.org
Success Story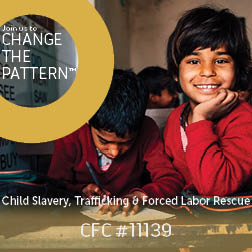 Playful and exceptionally bright, 12-year-old Arshi lives in a small village in India, 200-kilometers away from New Delhi. In this region, tens of thousands of home-based workers including Arshi's parents have specialized embroidery and embellishment skills that are tapped to produce for the global market. Yet, they work in obscurity in the hidden parts of the production supply chain, and they are the most marginalized of society. Their children work with them, rather than attend school, as was the case with Arshi. Neither she nor her siblings attended school. This changed when a global brand joined GoodWeave, requiring their suppliers to allow full supply chain mapping to home-based worker communities. Once in a community, GoodWeave ensures all child labor cases within and beyond that single brand's production is remediated, and that every child is supported to enroll in school and improve learning outcomes.
Today Arshi, a former child laborer, is enrolled in school winning academic awards. Since GoodWeave began its program in her village, vast improvements have been made to the school's curriculum, teaching capacity, and infrastructure. GoodWeave's community-based facilitators work with families to overcome obstacles to allowing their children to attend school. But other kids like Arshi continue to toil in supply chains. Child labor taints nearly 20% of home-based garment production in India, with the majority destined for exports. GoodWeave is creating transparent and clean supply chains, dismantling root causes, and changing societal perceptions, norms, and behaviors that favor learning over labor
Thank you for sharing our vision of a child labor free world.