About
Sexual abuse. Domestic violence. Human trafficking. Children are facing these abuses every day. Families are in crisis. Help end child abuse and sexual and domestic violence, keeping families safe and building healthy futures.
Web Site http://www.faithtrustinstitute.org
Success Story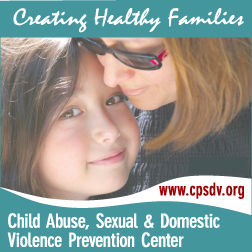 Here's a story from someone who has benefited from the work of the
Child Abuse, Sexual and Domestic Violence Prevention Center.
"I'm a chaplain at a veterans administration medical center in the Midwest, and I primarily visit elderly males. I spend a lot of time listening to them talk about their wives and children, their brothers and sisters. They tell me stories about their childhood, what it's like to be a parent, their marriages. The training I've received from the Center and watching your videos have really helped me see that maybe they experienced domestic violence or child abuse. And they just need to have someone to be with them, to listen to who they are. Thanks for helping me be that person."