About
PSPCA rescues animals from cruelty and neglect, rehabilitates them medically and behaviorally, places them with new loving families. Our programs embody our no-kill philosophy.
Web Site www.pspca.org
Email info@pspca.org
Success Story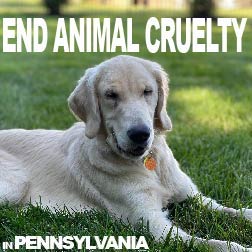 July 2023, our Animal Law Enforcement Team seized all of the animals from the Monroe County home over two days, and in the end, we took 173 dogs, twelve cats, rabbits, chickens, guinea pigs, an Amazon parrot, and two peacocks. Each animal is receiving exceptional care from our medical and animal care teams.
Your donation provides direct medical care and rehabilitation for the animals saved by our Animal Law Enforcement Team from cruelty and neglect and the many surrendered and abandoned animals with nowhere else to go. Our officers will respond daily to calls for dogs and cats left to fend for themselves in extreme heat. Many commercial breeding facilities do not have proper circulation or air conditioning, exacerbating the already horrendous conditions for those animals. We answer those calls, not knowing what we will find, but we do know that an animal has its best possible chance for recovery and survival when they are rescued by the PSPCA.
We are happy to report that we've placed many of the animals from the Monroe County response in loving homes – each one a victory for our devoted staff and volunteers. However, right now, we have nearly 800 animals in our care across our four locations, and your ongoing dedication is important to us now more than ever.
All these great things are made possible because you care — we simply could not save all of these animals without you. The work of the PSPCA is a partnership among donors, volunteers, staff, and community partners. Thank you for joining hands with us in this work.