About
Our hope is that every child affected by this potentially life-threatening heart disease can be cured to live a full and active full life. We're dedicated to finding causes and cures through research, education, and increased awareness and advocacy.
Web Site http://www.childrenscardiomyopathy.org
Success Story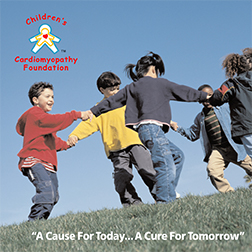 "I remember very clearly the day 18 years ago when the cardiologist told me and my husband that the cardiomyopathy that our three-year-old son, Nathan, had was getting worse and there was little chance for recovery. We were scared and felt alone. I told my husband, David, that I wish I knew another person who had a child with cardiomyopathy. It would be incredible to talk to someone whose child was grown and thriving in spite of the diagnosis. The following year I found the Children's Cardiomyopathy Foundation (CCF) while searching the internet for answers.
I cannot express how much CCF has changed our lives. I instantly was connected to other parents who understood how we felt, supported us, and gave us advice. CCF educated us on the importance of seeing a pediatric cardiologist who specializes in cardiomyopathy. We started taking Nathan to Dr. Jeff Towbin, a medical advisor for CCF and pediatric cardiomyopathy expert. We credit him with saving Nathan's life at least twice. We can't thank CCF enough." - The Davis Family