About
Help improve the care, quality of life & survival rates of children with malignant diseases. We fund pioneering research that improves treatment, increases survival rates & strives for a cure. Also, provide scholarship awards annually to cancer survivors.
Web Site www.pcrf-kids.org
Email admin@pcrf-kids.com
Success Story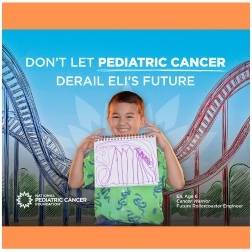 Because of the power of research, kids like Sylvia have the chance to grow up and pursue their dreams of going to medical school. At the age of seven, Sylvia was diagnosed with acute lymphoblastic leukemia (ALL). She is now 17 years cancer-free and in her third year of medical school at the University of Michigan!
"I realize how lucky I am to not only have the privilege of helping those in their most vulnerable states but to have the support of PCRF while doing so."
Kids like Sylvia are why we need to keep the momentum in this important fight. Your support makes all the difference.