About
CISE improves the lives of underprivileged children through education. Yearly it gives over 2,600 students the opportunity to rewrite their futures out of poverty.
Web Site www.cisekids.org
Success Story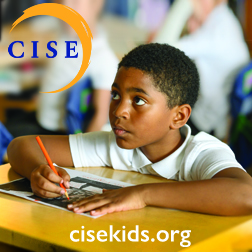 Bitanya's family immigrated to the US in 2007, seeking a better life. At Holy Family Elementary, she received tremendous support as the sole English-speaking person in her household. With the help of a CISE scholarship, Bitanya attended Seton High School where she excelled. While in high school she founded "The Grateful Foundation," a nonprofit to raise funds for her village in Ethiopia. Bitanya now attends the University of Cincinnati on a full ride scholarship. She studies marketing and continues the work with her nonprofit organization.