About
We provide counseling and integrative medicine for everyone regardless of ability to pay. We give people hope. We keep families together. We save lives.
Web Site www.samaritan-center.org
Success Story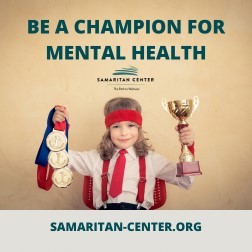 Amelia was paralyzed by anxiety. Other days her stress exploded with rage. Amelia constantly questioned if she was a good parent. This is what finally motivated her to seek help. She did it for her young children and for herself. Amelia was paired with a therapist at Samaritan Center to get the help and support she needed. In therapy, Amelia discovered unresolved grief from her past. She was able to fully process the death of her parents and close friends. She understands the causes of her anxiety and stress, and gained coping strategies. Now, she feels like a confident and healthy role model to her children.