About
FREE nation-wide transportation for veteran families and cancer patients that removes barriers to medical care, service dogs and adaptive sports activities using Airline, Volunteer Pilot, and Ground Transportation programs. 
Web Site www.mercymedical.org
Email info@mercymedical.org
Success Story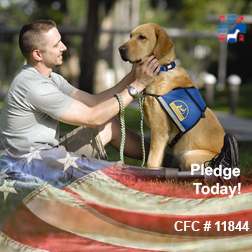 Angel Canines and Wounded Warriors (aka Mercy Medical Angels) is committed to removing barriers to care by providing FREE medical transportation nationally and internationally including veterans in need of service dogs or adaptive sports activities. Nationwide, we link those in need to life-saving treatment and services. Kenneth served in Operation Desert Shield and was honorably discharged in 1991. He made it home, but his experiences caused him to develop depression and PTS. That's when Angel Canines and Wounded Warriors (aka Mercy Medical Angels) came in flying Kenneth to Texas so he could obtain a service dog. When Kenneth talks about how he was helped his voice fills with relief. Helping me obtain a service dog "changed my life completely. With Paisley, I'm able to go to work and be around other people. Angel Canines and Wounded Warriors (aka Mercy Medical Angels) is changing the lives of those who have sacrificed in service to this country." Children and cancer patients are also served internationally. Marlin was diagnosed with liver cancer. Specialist at MD Anderson could help him, but the renowned cancer center was more than 700 miles away from home. Thanks to your generosity, Marlin made the round trip to receive his life-saving treatments. "You were a tremendous help in making my flight to MD Anderson possible," said Marlin. "I have a special needs daughter in treatment at Baylor University in Houston. I could not get her there if it were not for Mercy Medical Angels. Thank you so much for your recent gift of gas cards for her radiation therapy." Help us to continue caring for those in need by removing transportation barriers to live-saving care and services.