About
WWIA serves our nation's combat-wounded Purple Heart recipients by providing all-expense-paid, recreational therapeutic outdoor sporting activities that HONOR their service & sacrifice, CONNECT veterans & communities, and HEAL invisible wounds of war.
Web Site www.wwiaf.org
Email info@wwiaf.org
Success Story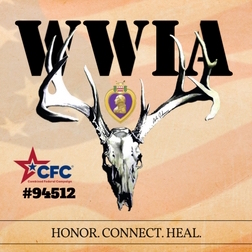 Combat is a horrific and traumatic experience. The aftermath and effects of war can be life changing, especially for those who are wounded in action. Wounded Warriors who are separated and discharged from the service often disconnect from their families, friends, and society in general. They have lost their way. This disconnection is the root cause of feelings of emotional isolation, a loss of vitality and contributes to many veteran suicides.
As our nation faces this problem, WWIA is taking a lead role in healing our nation's combat wounded through our proven programs. We developed and employ a formula that works. We're restoring and repairing lost connections by creating positive and meaningful memories and relationships. Connecting our Heroes with each other, with people and communities that care, and with nature are all essential and powerful components of our healing work. We restore hope and meaning in the lives of those we serve.
"I cannot express in words to show my gratitude and appreciation for the amazing experiences I've had these last few days. From the moment I pulled into the driveway, I knew I was home. After spending just a few minutes talking with our Host it felt like I've known them my whole life. Their hospitality is second to none and hearts are larger than life. People say that God sends angels to the earth to do his work and I firmly believe that you are two of the best. If there were more people like you around, the world would be a better place. From the bottom of my heart I thank you."