About
PSPCA rescues animals from cruelty and neglect, rehabilitates them medically and behaviorally, places them with new loving families. Our programs embody our no-kill philosophy.
Web Site www.pspca.org
Email info@pspca.org
Success Story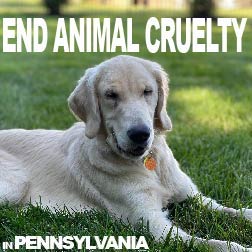 Last Spring, Buddy the cat was horrifically attacked by two dogs whose owners intentionally sicced them on Buddy in Philadelphia. A security camera captured the moment that two individuals approached with their dogs, dropped their leashes, and encouraged the attack. Buddy was left pierced and shredded, hanging on for his life. Buddy was brought to PSPCA's Shelter Hospital, officially signed into our custody, and our veterinary team got to work saving him. Fortunately, after a tremendous effort, our team was able to get Buddy stabilized. We transported him to a partner animal hospital for some further specialized care, then he returned to our Shelter Hospital where the team began nurturing him back to health. Because of our resources and expertise, including our incredible Humane Law Enforcement team, we were able to provide for Buddy in his hour of need and quickly get to work investigating his case. We are happy to report that Buddy is now healthy, happy, and thriving in his forever home. After identifying the abusers, we rescued the dogs involved with this case too. This positive outcome hinged on the materials, time, and heart of everyone at PSPCA, and was only possible thanks to donors like you. Thank you so much!