About
Wounded & disabled Service Members, Veterans & First Responders assisted w/personal & financial needs. From the onset of injury thru recovery & transition to civilian life. We help w/ rent, utilities, vehicle payments, groceries, clothing, travel expenses.
Web Site www.operationfirstresponse.org
Success Story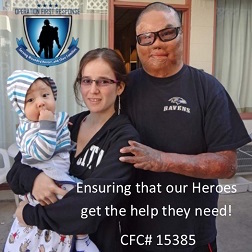 Note received from a Hero served:
"Thank you so much for taking my situation into consideration and being able to support me this month with gas and groceries. These last few months have been incredibly trying on me as I've been drowning under the bureaucratic red tape. Operation First Respnonse's support has been a huge relief, not only financially but emotionally as well. I am extremely humbled and grateful. As I reflect on what I received from your team, I cannot begin to thank you enough. It is organizations such as this that provide hope to Veterans struggling. May your team, donors, volunteers and efforts be filled with joy, peace, hope and love every day. Many thanks!"